Brief History
Oral Tradition holds that Widikum people originated from a hill near the villages of Bamben and Numben. Egun Oyimi is generally accepted as the ancestral home of all Widikum speaking people found in Momo division, parts of Mezam, Lebialem, Manyu, Menchum, Menoua and Bamboutus divisions. As far as Widikum subdivision is concerned, out of 42 villages, 9 belong to the Widikum people (Widikum-Tikom, Widikum- Boffe, Widikum-Abegum, Widikum-Diche I, Widikum-Diche II, Widikum-Elum, Widikum-Bamben, Widikum-Angwi, Widikum-Abeduh). They all have the same history and culture.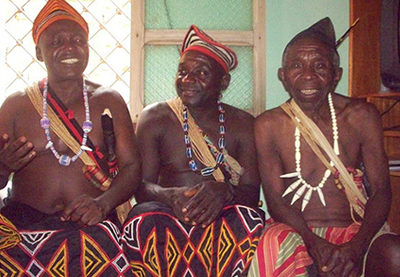 The ancestral father of the Widikum people is said to be Okum. Among his many sons were:
Iyire Okum
Ngie Okum
Achu-okum etc
Who founded the various clans within the Widikum Ethnic group. Historians and archaeologists are invited to visit Egun Oyimi and Eti-ampany where traces of this ancestral history are still visible.